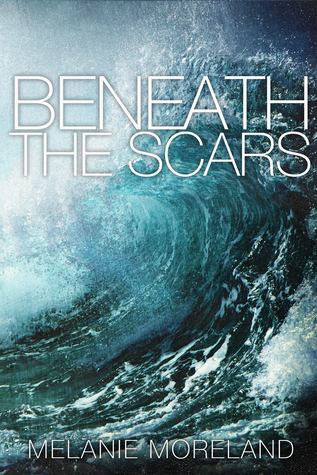 The sound of the ocean, the crash of the waves as they kick up against the sand and rocks—these are the only sounds Megan Greene wants to hear. She wants to leave the rest of the world behind, and find some peace.

The offer of a private house on the beach, set in a small town in Maine, is perfect. Time to think—to be by herself. It's all she wants. It's the escape she needs.

Until she stumbles across the painting that seems to echo her own chaotic mindset.

Until she meets the unfriendly artist behind the stormy painting and discovers his secrets.

All Zachary Adams wants is to be left alone. His canvases, and the unending scope of the ocean and sand, are his life. They direct him—fill his hours. Bring him focus.

Until she enters his life.

She dredges up memories of the past—the haunting images he has hidden for years; the fears he has never shared.

A story he keeps buried below the surface.

Can she make him see what he is missing? Can he trust her enough to believe?

Together they embark on a journey where their pasts collide and threaten to tear them apart.

Will their fragile bond hold or wash away with the ebbing tide?


I started Beneath the Scars because my fellow Faller, Ashton, absolutely raved about it. And she was completely spot on! I'm giving Beneath the Scars four and a half leaves!
Megan and Zachary don't fall in love at first site. And it's totally awesome. Mind you, it doesn't take them too long to fall for one another, but put off by Zachary's abrasiveness, brought on by years of hiding from society due to the burn scars that cover half his face, Megan wonders is he's even worth knowing. But of course beneath the Scars and eternal grumpiness lies an artistic, beautiful soul. Much of the story is cute and fun, tempered by scenes of genuine emotion and personal growth. I loved the way this story wasn't all sunshine and daisies the moment the couple got together. They had growing pains, and worked together and grew together to make things work. They felt like a real couple in the real world, not just two genetically blessed people that were throw together by date and are making a go of it because they think they've found true love. They found it - and like people in the real world, they work at it, which makes for a wonderful story.
Though I liked the book overall, the way it ended wasn't really my cup of tea (though don't worry, Fallers, most people will love the ending). Despite that, Beneath the Scars was a lovely read, and if you're like me and live a real-life fairytale in the modern world, you absolutely have to give it a look!
~*ASHTON'S FIVE LEA

VES REVIEW

*~
~*MORE TITLES BY M. MORELAND*~
Into The Storm