Title: The Erotic Dark
Author: Nina Lane
Genre: Erotic/BDSM
Published: March 5, 2012
Publisher: Snow Queen Publishing
~*Synopsis*~
SUBMISSION IS HER ONLY ESCAPE…
And punishment takes many forms. Seeking escape from her criminal past, a woman agrees to enslave herself to a trio of men who own an antiquated Louisiana plantation.
Known only as Lydia, she becomes controlled by three very different men – the malicious Preston, the inflexible Kruin, and the gentle Gabriel, all of whom introduce her to a world in which the lines between pleasure, pain and shame are irrevocably blurred. The plantation becomes both Lydia's haven and her prison as she surrenders to the desires of her unholy trinity.
Lydia's submission is fraught with tension and hunger, but what happens when the outside world enters her dark, anonymous sanctuary?
~*Excerpt*~
"You are under our protection," Preston said. "And we will not hurt you unless you have earned a punishment through disobedience. At the moment, you are clearly in need of a bit of discipline to remind you that you have chosen to be here."
Lydia swallowed hard, her eyes flashing with a rising bubble of rage that threatened to burst forth. Preston's hand slipped down underneath her bottom, splaying over her upper thighs and cupping the fleshy cushions in his palms. His groin brushed against her bare buttocks in a movement edged with lecherous enjoyment.
"Come, love. Kruin will do the honors."
Nervously, Lydia's gaze slipped to Kruin. His dark eyes watched her with a hint of dislike and coldness, his body as rigidly unyielding as the high-backed oak chair on which he sat. Lydia wrapped her arms around herself and shivered.
"Lydia." Kruin's deep voice echoed in the room. "Come here."
Of the three of them, even Preston knew Kruin was the most difficult to disobey. Lydia walked across the room slowly, as if she knew what he would do to her yet unable to prevent it. At his instruction, she settled over his hard thighs, wincing when he lifted her skirt and arranged it with almost meticulous care over the expanse of her back.
A smile curved Preston's lips. He settled into his chair. Lydia's back arched forward in a graceful bow, her hipbones pressing against the top of Kruin's thigh.
How Preston adored seeing her like this, reduced to being the recipient of a punishment as base as a spanking. Her pale buttocks quivered, as if trembling with dread for the discomfort that would surely result from Kruin's large hand.
Preston shifted, feeling his penis start to expand at the thought of Lydia's anxiety. Oh, how he wished he could be the one to administer her first punishment. He would love to feel her helpless weight over his muscular thighs, the growing furnace of her buttocks as he rained his palm over the smooth cheeks until they glowed and burned with the rosy evidence of his control.
All in good time, Preston reminded himself, still unable to prevent the stab of envy when Kruin landed the first loud slap on Lydia's rounded backside.
I rated The Erotic Dark by Nina Lane FIVE LEAVES!!
This book held me captive from page one through to the end. I could not put this book down. Let me be honest with y'all, I love me some dark erotica. For me I think I'm most attracted to the psychological aspect of it. It's the enigma that is present between love and hate, good and bad, consent or force. You just never know what's coming and it keeps you on your toes, but so very excited for it.

The book centers around Lydia, Preston, Kruin, and Gabriel. They're all living together on a remote Louisiana plantation called La Nouevlle Vie. Lydia was a successful businesswoman, until one day she is caught embezzling money from her employer. In act of desperation she agrees to give up her freedom and will to her childhood friend, Preston. Preston lives on the plantation with two other men that needed to escape or go off the grid for something they have done. Lydia does not fully understand what she has got herself into until she arrives at La Nouevlle Vie.

When Lydia makes it to La Nouevlle Vie she finds that the three men are very different than each other. The three men start to dominate Lydia, from pleasure to punishments. She becomes their slave/submissive; but in the end Lydia is the one that has to fully give herself to them and accept she is theirs. Let's talk about the three men. Preston, has been obsessed with Lydia since they were teenagers. He is a little over the top in everything he does from sex to the punishments that Lydia gets. Gabriel, out of the three men is my favorite. He is caring but strong; Lydia and Gabriel have a special connection between them. Kruin, to me doesn't show that much of an appearance in this book. But he is strict, demanding, and protective of Lydia. Lydia fears and trusts him because she does not know what to expect from him. I hope in the second book we know more about their backgrounds.

In the end, this book brought a full spectrum of emotions from the first page until the last. I was anxious, angry, kind, and happy. So glad I had book two on hand! ;)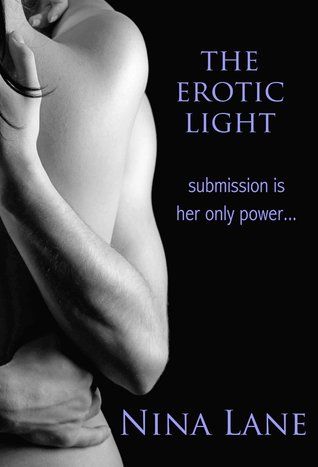 Title: The Erotic Light
Author: Nina Lane
Genre: Erotic/BDSM
Published: May 1, 2014
Publisher: Snow Queen Publishing
~*Synopsis*~
SUBMISSION IS HER ONLY POWER...and her desperate means of control.
When Lydia is ordered to leave the haven of the Louisiana plantation known as La Nouvelle Vie, she thinks she is free from the twisted desires of her dark trinity. Yet as she struggles with the question of whether or not she even wants to be free, Lydia finds herself again submitting to the depraved demands of the obsessive Preston Severine.
AS IN THE EROTIC DARK, THIS BOOK CONTAINS GRAPHIC SCENES OF SPANKING, CANING, DUBIOUS CONSENT, ENFORCED SUBMISSION, AND EXPLICIT SEX.
Read only if these themes do not offend you!
~*Excerpt*~
Lydia slid her hand down her rounded belly and between her legs. She closed her eyes. For a moment, she just cupped her hand over her sex and felt the heat emanating from her skin. Her clitoris pulsed.
She was struck by the sudden urge to feel Preston, Kruin, and Gabriel behind her, around her, their gazes hot with lust as they stared at her prone naked body, her sex spread open, pink and glistening, her bottom cleaved apart to expose the dusky aperture that only Preston had thus far breached.
She shuddered. Which one of them would take her? Would she hear the rasp of Kruin's leather belt as he removed it? If so, would he choose to spank her with it or would he take out his big, thick cock and mount her from behind in one of his hard, fast fucks that made her whole body shake? Would she feel Gabriel's hand stroking the length of her spine, the clench of Preston's grip on her hair?
Once Kruin was finished with her, would Preston take his turn and press his erection into her mouth, whispering lewd things about her sensual nature and inability to control her own pleasure? And then would Gabriel be the one to slide his fingers between her legs and murmur his consent, allowing her to spend all over his hand while the three of them watched her ride the pleasure of orgasm?
Yes.
Yes to all of it.
I rated
The Erotic Light by Nina Lane FIVE LEAVES!!
This second book in the The Erotic Dark Series drew me in and kept me consumed just as well as the first. Nina Lane is such a great storyteller. She creates a story that sucks you in and leaves you wanting more.
The story picks up right where the first book left off with the complicated relationship with Lydia and Preston, Kruin, and Gabriel. The first book is mainly about Lydia accepting her life at
La Nouvelle Vie; The Erotic Light focused more on Lydia leaving the plantation
. Everything is going smoothy for the Lydia, Preston, Kruin, and Gabriel until the day that Preston becomes possessive over Lydia. He believes that Lydia is only his. When Lydia ends up leaving the plantation she has to find the balance of living a normal life and she believes she will never get to see Preston, Kruin, and Gabriel again. Until, one day Preston shows up out of the blue.....
UGH, can I say how much I HATE Preston? Like, really? I could write a book itself about how much I loathe him. He is nothing but a manipulating narcissistic a-hole and gets his kicks by humiliating people!!
Lydia really upset me in the book because she didn't have a backbone and allowed Preston to do what he wanted. But...I totally understand why she couldn't help herself. I am glad we got to learn a little more about Kruin and Gabriel. Kruin is still a mystery to me and a protector of Lydia. Gabriel... oh Gabriel how I love him!
The Erotic Dark
Series
is definitively a "must read" for anyone who enjoys unique stories laced with BDSM elements, powerful characters with a dark side of erotica.
The epilogue ties up everything nicely and gives you the closure you need. I wanted to high-five Nina so bad! Nina Lane has a way with words and I just love how she uses them to end a story. They evoke the emotion from all that you just read and leaves you reflecting in your head after you finished.
~*About the Author*~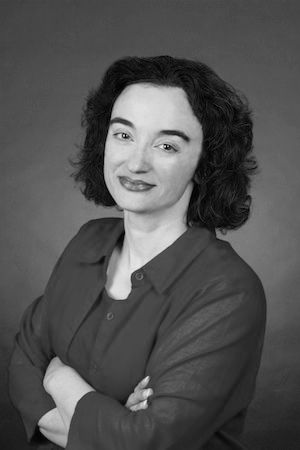 USA Today bestselling author Nina Lane writes hot, sexy romances and spicy erotica. Originally from California, she loves traveling and thinks St. Petersburg, Russia is a city everyone should visit at least once. Nina also spent many years in graduate school studying art history and library sciences. Although she would go back for another degree if she could because she's that much of a bookworm, she now lives the happy life of a full-time writer. Nina's novel The Erotic Dark hit #1 on Amazon's Erotica Bestseller list.